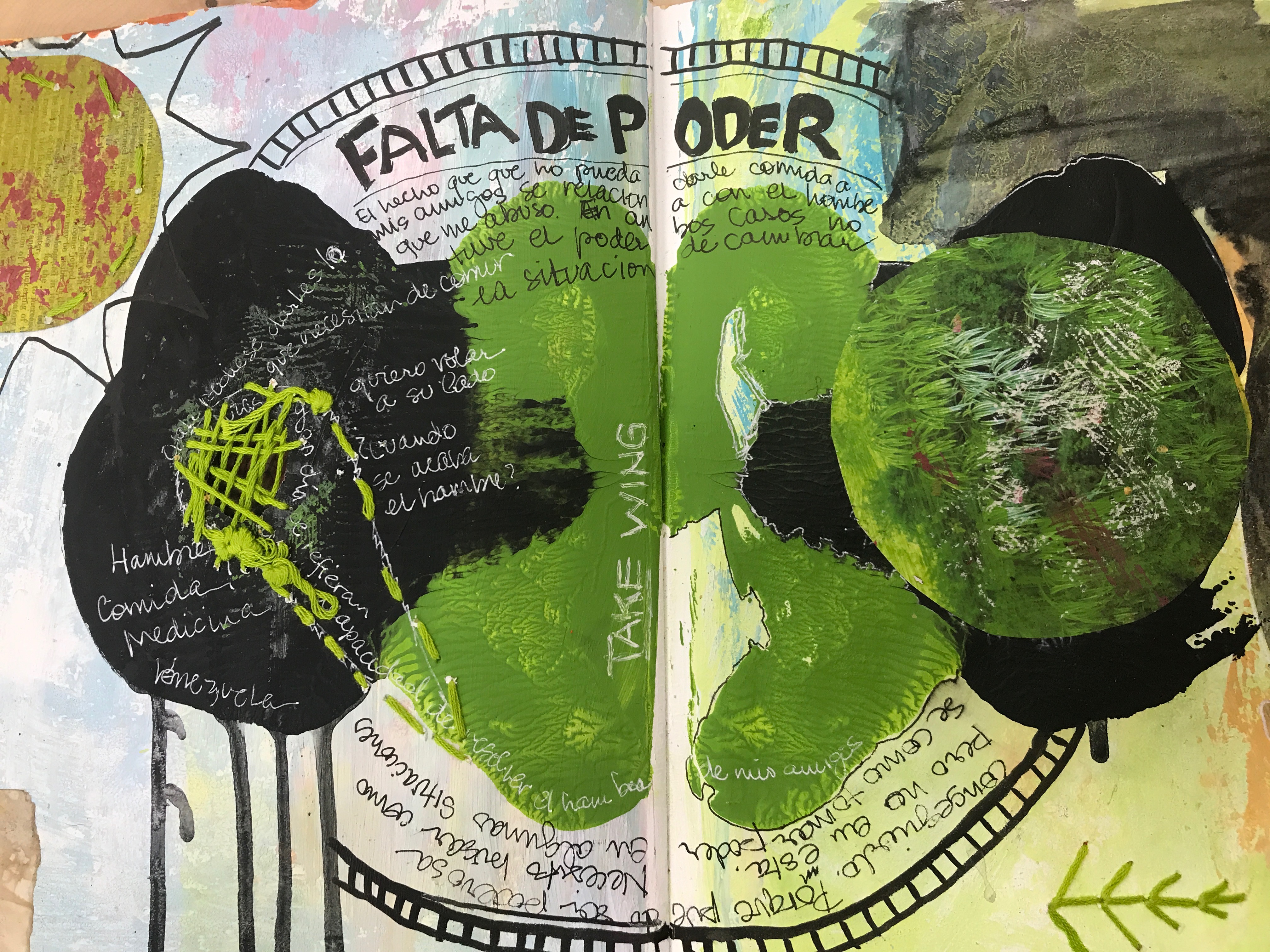 For all Experience Levels
Come try out art journaling. Kind of a journal/sketchbook hybrid, the art journal is a place for thoughts, ideas and emotions. You don't need any art ability to art journal. All you need are thoughts, pencil and maybe a little paint, magazines to clip, and glue.
ArtBlitz Studios will provide everything you need in this introductory class. Come explore what art journaling can do for you!

In this Introduction to Art Journaling, participants will be shown examples of art journals and will explore working with tools and different media in a small handmade journal. These techniques and tools will be readily used in participants' personal journaling practice as well as in weekly journaling sessions at ArtBlitz Studios. Students in this inaugural class will be offered a coupon good for one drop in art journaling session at the studio, a value of $15.

Just to remind you about our cancellations policy: Persons registering for a class or workshop are expected to pay in full upon registration, unless a payment plan is offered. No registration is complete without payment. Should the class be cancelled, their payments will be refunded to them. If students cancel 30 days or more before the class date, they will be refunded in full, minus a processing fee of 15% of the class cost. In the event a student cancels less than 30 days before the class, and there is a waiting list, they will be given a list of names of persons they may contact to offer to sell them their place in the class. If there is no waiting list they will not receive a refund. Exceptions to these requirements will be listed in the class's ticket information.