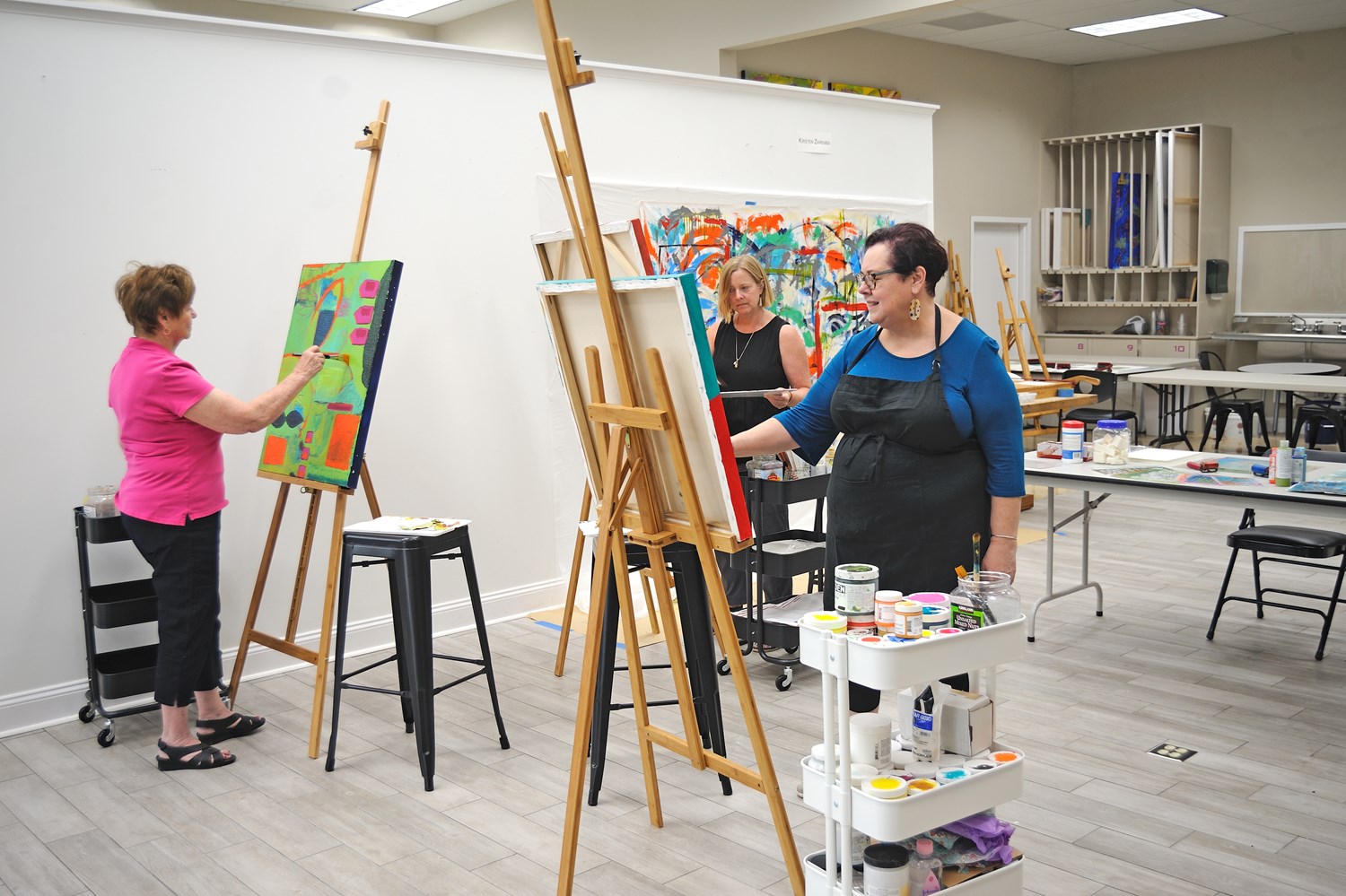 "You don't have to be great to start, but you have to start to be great." -- Zig Ziglar
I believe that everyone has the capacity to learn the fundamentals of making art, drawing on their imagination and intuition to create satisfying works of art. I believe that there is a place for copying the work of masters, as long as the act of copying informs and enhances the individual's growth and confidence. I believe that the acts of looking at and thinking about art, of trying to create art and of regular practice feeds the imagination, growing the sources from which many artists draw to create their works. I believe that art-making feeds the spirit and heals the artist.
While it is a fun, satisfying experience, the type of group painting activity that focuses on copying something specific, with guidance at every step, doesn't teach a person to make art. It's like the difference between handing someone a fish and teaching them how to fish. They have fun, they come away with a new piece of art that they made, but can they repeat the process in their home? For some, that really doesn't matter and that's OK. That "make and take" class may well be a safe place to try out art-making. ArtBlitz Studios, however, is focused on the evolution of artists, therefore we are emphasizing classes that build skills rather than short three hour artting sessions with a pre-determined output.
As artists grow, as they practice on a regular basis, their work develops a style. A voice emerges in their work. That voice could come from the subjects they paint, the color palettes they use, their mark-making style. One of the reasons we founded ArtBlitz Studios as a co-creating space, was to make accessible a place for the regular practice of making art by beginning artists to expert artists.
At ArtBlitz Studios we want the experiences of people who come to our classes to be enriching. We hope that they have a good time AND that they come away with new knowledge that they can apply in their own workspaces or here as a subscribing artist. Take a class at ArtBlitz and you will build skills and learn the foundations of artmaking.
To that end, we are launching a family of three to four week classes that address some of the fundamental acts of painting with the aim of putting all of these together at the end. These classes can be taken in any order and will be repeated several times throughout the year. The first of these classes will be a class on markmaking.
Art Journaling will be happening weekly on Thursday evenings. This group activity will help people to develop their voice, explore ideas, and express their thoughts, all while doing so in a private journal. In addition a class called Introduction to Art Journaling will be offered on September 28.
We are also launching a series of short workshops where artists will learn new skills and come away with a finished piece of art. The first of these, Paint Your House in Paper will cover creating your own collage paper, use of a gel plate, collage techniques, sketching a loose drawing from a photograph, and putting it all together.

Come start your journey to becoming an artist at ArtBlitz Studios!