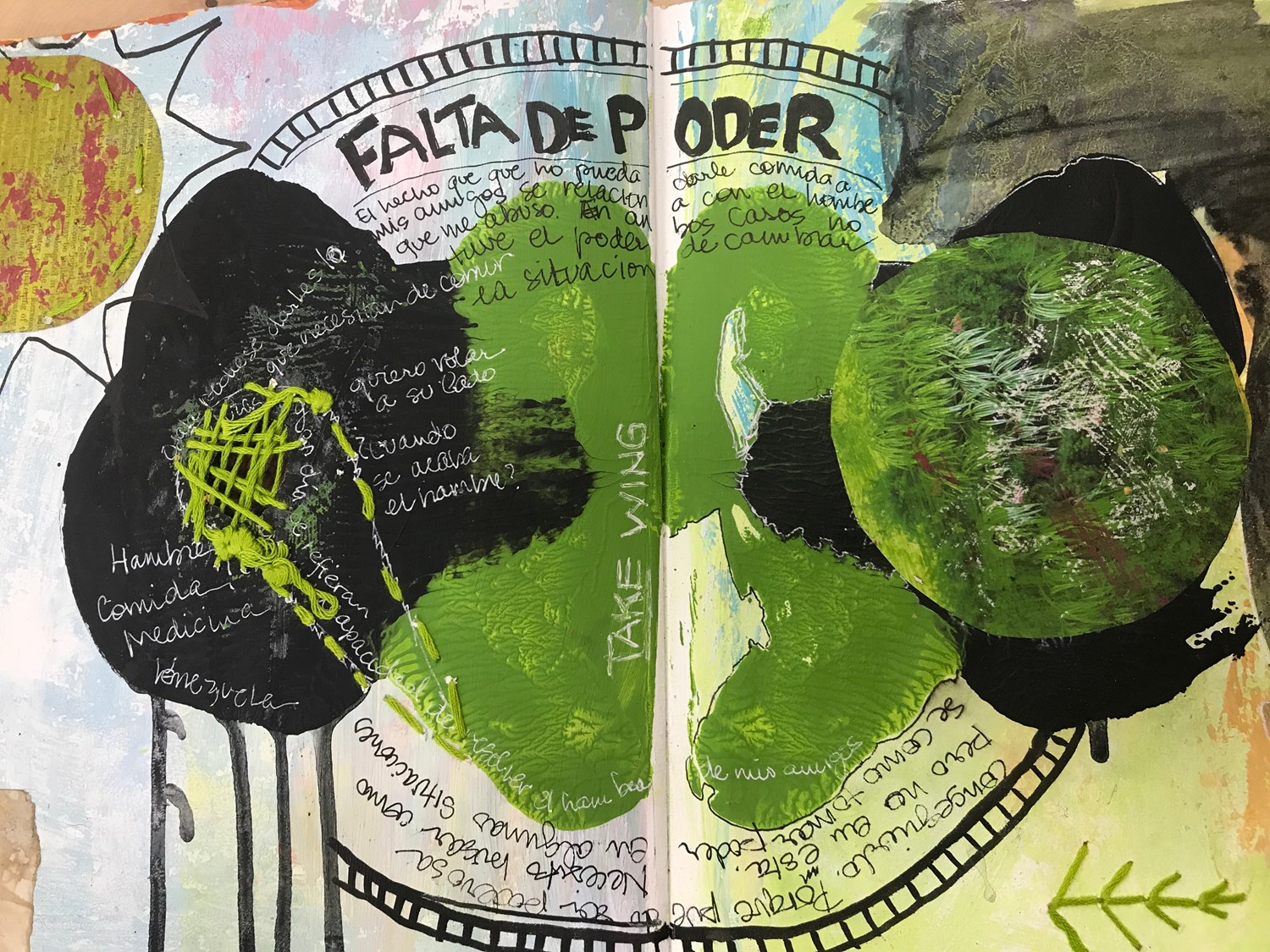 The aim of art is to represent not the outward appearance of things, but their inward significance.
Aristotle
"Why keep an art journal?" is a question I am often asked. It particularly puzzles people when they learn that I do this, but do not keep a sketchbook. My paintings emerge from the soup of ideas in my subconscious mind. I often don't know what the painting is about until it is complete. I typically work from models, directly painting them on the canvas, and only occasionally work from photographs, my imagination or my memories. So why keep an art journal?
If I were not a painter, I would still be a visual thinker, using diagrams and drawings to explain my ideas about whatever I was working on. An art journal becomes a place for me to unpack my thoughts, to explore colors and textures, play with collage and other media. The nice thing about my art journals is that they are private, for my eyes only, unless I choose to share them with others. I can paste in a sketch I did somewhere else (my calendars, agendas and meetings notes are full of little sketches I cut out for use in journaling). I can add stitching to my pages, cut holes in the pages, burn holes in the page, write down the thoughts I would never express aloud and then hide the words behind a veil of paint.
Eventually my thoughts, my words, my images may make their way into a painting. Or they might not need to. The act of putting them in the art journal may have been all that was needed to resolve the issue I was dealing with, voice or let go of a worry, or add substance to the indescribable. But even more than that, art journaling is a safe place to play.
If you find yourself interested in exploring art journaling, ArtBlitz Studios will be offering a beginning workshop on
keeping the art journal
on September 28 from 2-6, and
weekly drop-in art journaling sessions
beginning on September 5 from 6 to 8 PM with page prompts and lots of encouragement from other art journalers. Come check us out!