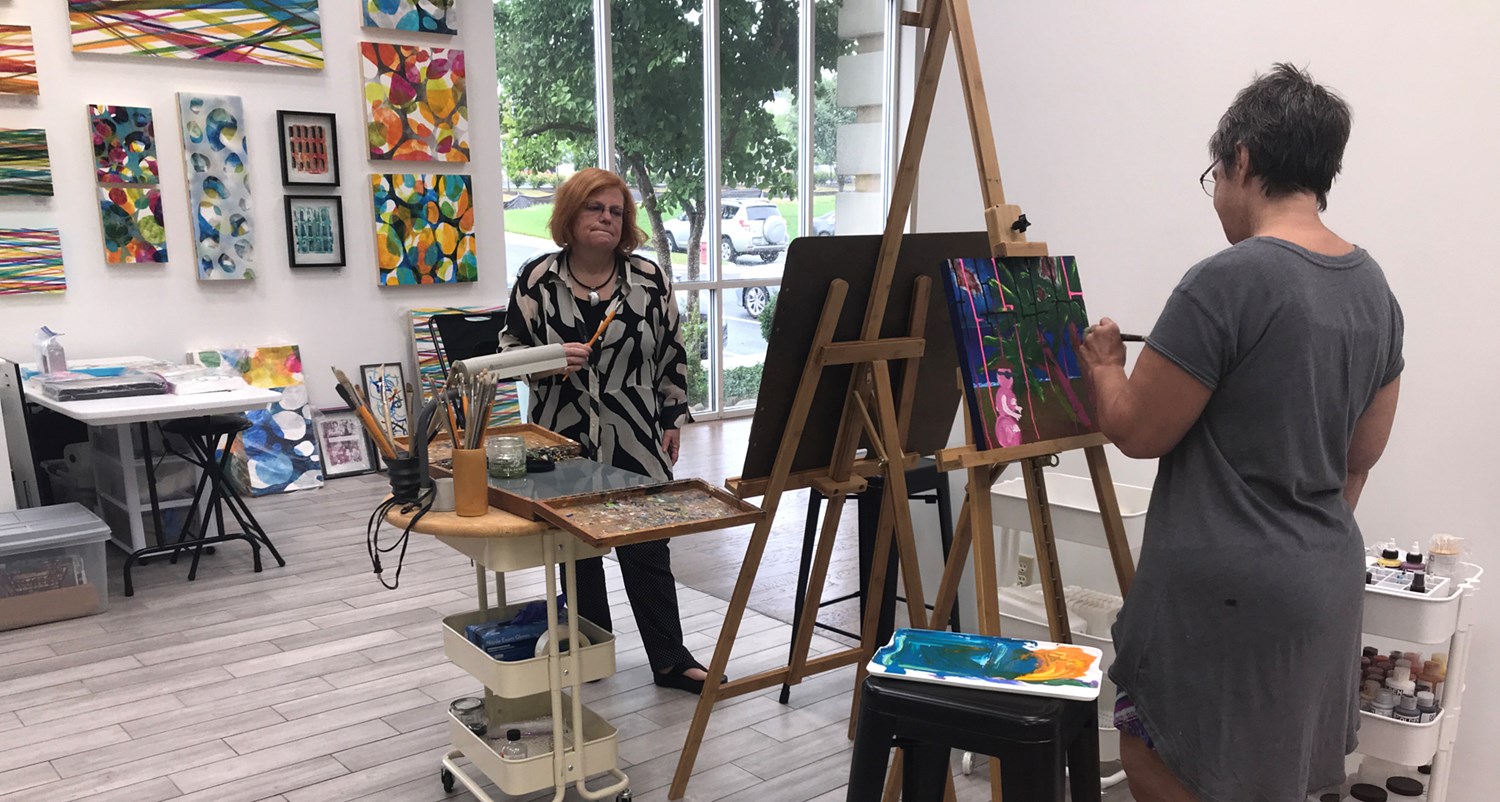 ArtBlitz Studios is born of a confluence of dreams and desires. More than ten years ago I started dreaming of a place where people could come from near and far to relax, commune, and learn, mostly about artmaking and about themselves. Five years ago I was juried into the Torpedo Factory Artist's Association and quickly built up to a full-time presence working in a studio at the Torpedo Factory in Alexandria, Virginia. A five-week artist's residency at the Virginia Center for Creative Arts led me to begin dreaming of a bigger space for working, where I could paint larger works. Teaching students in an after-school art club awakened my desire to teach while helping me to see a pathway to service.
Then, eighteen months ago I began to think about leaving the Torpedo Factory and looking for a larger studio space closer to my home in Reston. Conversations with artist friends and others in the community helped to develop the vision for a community arts center where artists could set up in permanent studio spaces or subscribe for specific amounts of time working in the space with the option to store materials in the studio. In this space, we would welcome critique groups, painting groups, art classes and workshops, figure drawing sessions, a journal club, team building workshops, etc.
This space is created for artists, both serious and casual, for children and for adults, for all who enjoy art, want to try their hands at making art, or just want a place for a simple celebration.