CREATE. LEARN. CONNECT.


ArtBlitz Studios is born of a confluence of dreams and desires. More than ten years ago painter Barbara Muth started dreaming of a place where people could come from near and far to relax, commune, and learn, mostly about artmaking and about themselves.

Conversations with artist friends and others in the community helped to develop the vision for a community arts center. A place where artists could set up in permanent studio spaces or subscribe for specific amounts of time while being able to store materials in the studio. We found the ideal location, with huge north facing windows, added sinks, storage, led daylight lighting, and plenty of tables and painting easels to work with. Development of ArtBlitz Studios included the decision to model it after co-working spaces, calling it a co-creating space, that would offer full-time artists a permanent studio space but also flexible space for artists in need of additional space. This led to the creation of subscription plans that allow artists to work in the studio for as little as 20 hours monthly and as much as 160 hours monthly.

This space is created for artists, both serious and casual, for children and for adults, for all who enjoy art, want to try their hands at making art, or just want a place for a simple celebration. In this space, we welcome critique groups, painting groups, art classes and workshops, figure drawing sessions, art journaling clubs, team building workshops, etc. In this space, we encourage artists, from budding to professional, to create works of art, to participate in classes and workshops, and to connect with each other and the larger community outside the studio. Contact us to schedule a visit to the studio and discover how you can create, learn and connect at ArtBlitz Studios .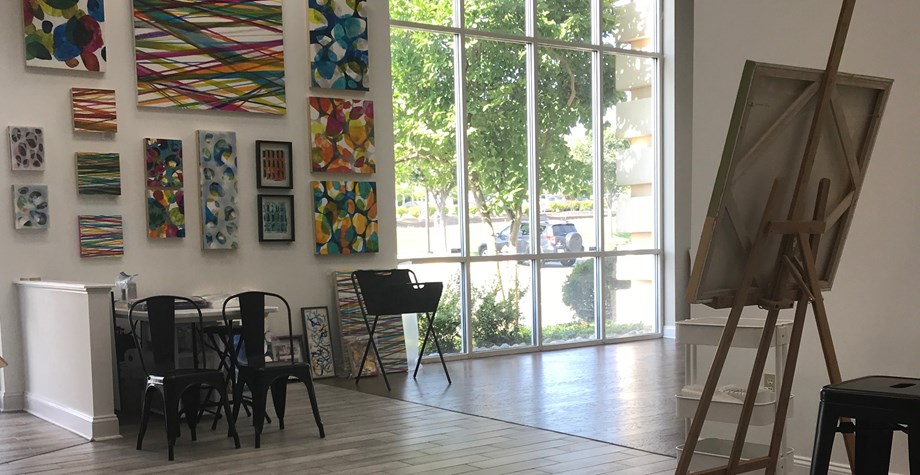 Get in touch with us
Contact details
ArtBlitz Studios
45449 E. Severn Way, Suite 151, Sterling, VA 20166
The ArtBlitz Studios team
Torpedo Factory Art Center

Auto Care